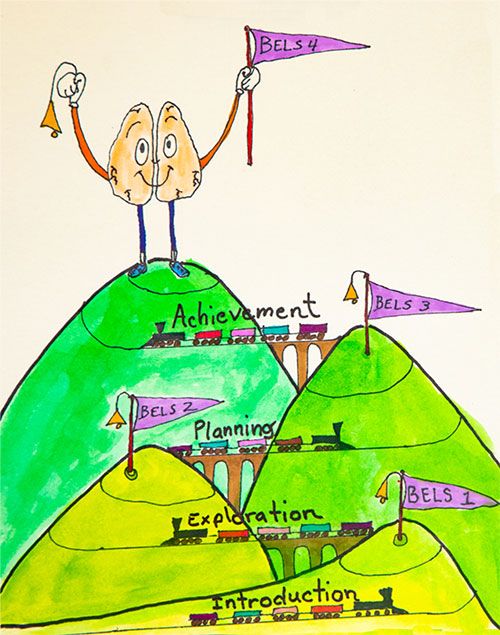 Dr. Seidman's years of experience taught her that each student, every person, has a unique brain that learns in different ways. She recognizes the importance of observing and assessing according to learning style preferences and intelligence strengths. She has determined that if we want to be heard, it is not enough to lecture to students and talk at people non-stop. It is best to present information in a variety of ways that complement each person's learning strengths for maximum understanding. Dr. Seidman herself is a strong visual learner. She prefers to see illustrations matched with the written word because that is how visual learners better comprehend and retain the concepts for future recall and application. Assessing and subsequently planning lessons according to each student's brain differences whether it be, visual, auditory, or hands-on experiential opportunities, can ensure maximum retention and retrieval. This improves classroom grades as well as standardized test scores and overall ability for academic success.
Get Your Copy Of "The 4B.E.L.S. - Four Brain Essential Learning Steps" Today
For teachers, all-aged students, parents, grand-parents, for anyone interested in improving behavior, learning techniques, and more.
Finally, a resource for creating optimal learning environments that can empower all brains!